Nowadays we can see the continued growth of luxury and niche ambient scents made to measure for Brands, Hotels, Retail flagships, SPAs, Fashion and Luxury Brands as more and more clients search for tailored fragrances that are not widely available. An Olfactory Branding customized project offers the opportunity to get closer to the idea of one's 'signature scent' — something that is uniquely you or that you at least feel helps you stand out from the crowd. Brands want the finest things in the world, love the power of scent and do not want to smell like anyone else.
Designing a stealth-branding signature scent means to create the essence of the brand or business for whatever product or environment it may be that we want to add scent to. All scents have their own tale to tell for any business environment. The sense of smell works on a sub-conscious level. Aromas have the ability to connect with customers by creating an emotional connection, which in turn cultivates brand loyalty and inspires consumers.


Experiencing a scent is like riding a bicycle, you will never really forget it. You may find it very difficult to describe a particular scent and perhaps even the feelings and emotions attached to it, however it is something you can immediately recognize. Because those emotions are so difficult to put into words each scent experience is personal.
An ABSTRACT AMBIENT SCENT is something that goes beyond the creation of a customized branded signature scent. It is an original work of beauty, an abstract intriguing fragrance, a scent rich in nuances, free from any associations. People cannot associate it with any other fragrance, natural smell or experience so far. Composed by both synthetic and natural elements, it has been never felt before and is able to create an anchor in the emotional and psychological world of clients.
A blissful and familiar anchor wherever in the world you may be.

An abstract ambient scent is the only referring to the experience inside the Brand environment, Hotel, Retail store, SPA and so on.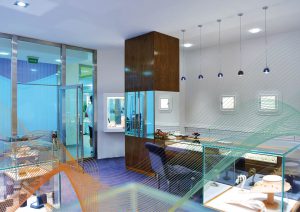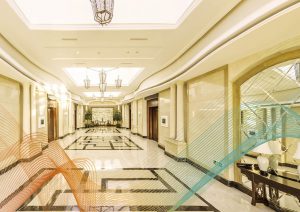 An example of abstract fragrance is definitely Chanel Nº 5. When in 1920 Chanel contacted Ernest Beaux, she declared:
"I want to give women an abstract scent, which must be perceived as a dress made to measure. I do not want a natural smell of roses or lilies, I want it to be elaborated".
Chanel Nº 5 is an accords of floral notes such as jasmine, May rose, ylang-ylang and synthesis compounds (methyl ionone and aldehydes). It is a perfume which smells like a woman. Still today it is the world's best-seller and the first artificial and modern fragrance, defined as abstract.