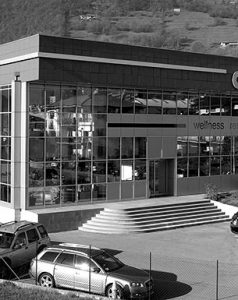 Scent Company was founded in 2005 and thanks to its experience has partnered up with many prestigious Italian and international brands in the design of refined bespoke ambient fragrances and olfactory branding projects.
We specialize in the installation of professional high-tech fragrances diffusers to scent the branded environments. Today, thanks to a dynamic and specialized team, we are able to provide a complete service for scented décor, in-room amenities and personal perfumes, that incorporate the signature scent of the brands we work with.
The process of an olfactory branding project consists of three different phases: the creation of the custom olfactory logo or signature scent, the diffusion of the bespoke ambient scent through professional high-tech scent diffusers and finally the creation of a scented collection, tailored to the brand.
PROJECT FRAMEWORK AND RESEARCH
We carry out a continuous research of exclusive and personalized fragrances for our customers, to create atmospheres and emotions which can forever be sealed in their memories.
A highly qualified team can propose the most suitable scent system solutions, together with the most ideal fragrance intensity for your branded environment, to be scented at perfection.
The scent systems can be either mobile, freestanding and wall-mounted or totally hidden and directly connected with the air conditioning or ventilation system in place.