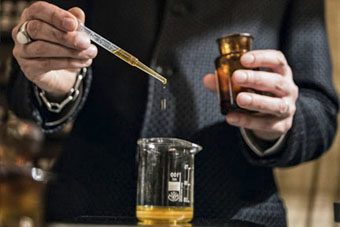 We design the olfactory logo or signature scent made-to-measure for the brand. By doing so, we create unique experiences of well-being and harmony, that are imprinted in the memory without the need to see, touch or listen.We transmit the values, the identity and the essence of the company that uses the signature scents we make.
SCENT MARKETING
Our Scent Marketing strategies act effectively on the perception of the quality of the environment, creating unforgettable atmospheres, rich in personality, that enhance the emotional experience of your customers and your staff. Olfactory communication is crucial because it connects to inner states as emotion and fantasy, having the power to make indelible memories in our mind.
BESPOKE FRAGRANCES
The most popular and reknown national and international brands have chosen our made-to-measure fragrances. We are able to operate effectively in different fields of application, thanks also to the collaboration with the famous and recognized master perfumers who today boast the highest quality in the world. Our fragrances are totally hypoallergenic and naturally based. They are supplied with their Safety Data Sheet, and are registered by the Italian Ministry of Health.
Olfactory Architectures
---
The Solutions for Olfactory Branding