5 Star Hotel de Russie in Roma has turned its attention to the final sensory frontier – scent branding. Scent is an important branding tool in the luxury hotels sector, where creating experiences is the business.
"The future of hotel branding is when there are no logos, no advertisements blasting, but I can just feel I'm there," said Martin Lindstrom, author of "Brand Sense," which explores the notion of sensory branding.
Diffusing a memorable light fragrance in the lobby, in the public areas or in the hotel rooms throughout the day, the goal is to create an indelible experience that guests can smell and deeply feel.
According to Forbes, Mandarin Oriental's branding specialists stated that "hotel guests remember what they smell two times longer and more vividly than what they see or hear." The Sense of Smell Institute urges that after a year, the human nose can recall smells with 65 percent accuracy. In comparison, after three months, there is only a 50 percent accuracy of visuals. Plus, 75 percent of the emotions we generate daily are affected by smell.
Needless to say, scent branding is an invisible marketing investment that really pays off. (Source of information: Article on JustLuxe The Fragrant Value of Hotel Scent Branding).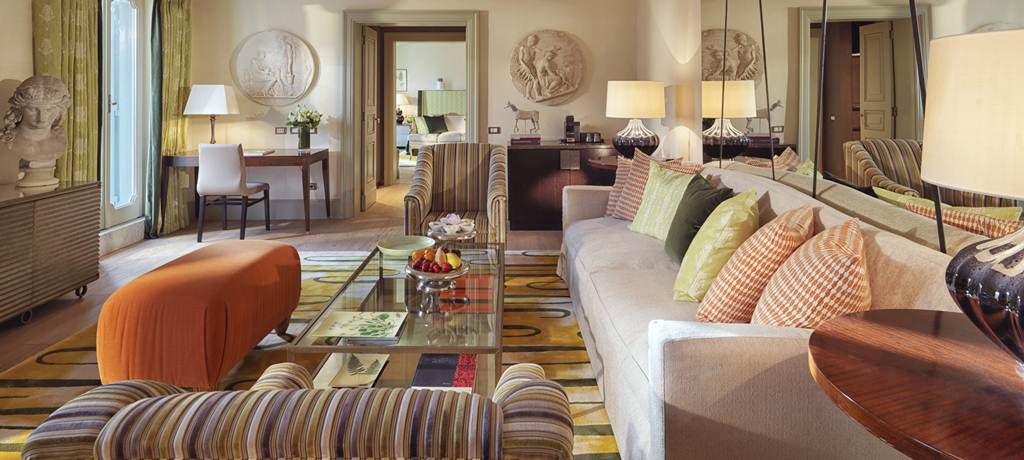 Walk into the Hotel de Russie, close your eyes, listen and inhale the special customized fragrance.
What it feels like to stay at Hotel de Russie?

How the scent of the hotel can change your mood?

Which is the story behind Hotel de Russie signature scent?
Made specifically for the hotel by Scent Company, the signature scent of Hotel de Russie is incorporated into a scented candle and a home fragrance; is appealing to a new generation of luxury guests and reflects the hotel's historicity and elegance.
The scented collection can be purchased inside the hotel. This allows guests to take a small piece of the experience home with them. The signature scent is really able to summarize the spirit of the luxury hotel for guests, both when they are staying in the hotel and when they are home.
Hotel de Russie is a fascinating mix of old and new, with a modern design that respects the classical architecture of the historic building. Located on Via Del Babuino, close to the Spanish Steps, the hotel has striking views over Piazza del Popolo. Since its opening, the five-star hotel has hosted illustrious guests such as world travellers and renowned artists. Hotel de Russie features an exclusive Secret Garden, a restaurant, a spa and elegant rooms fit for royalty.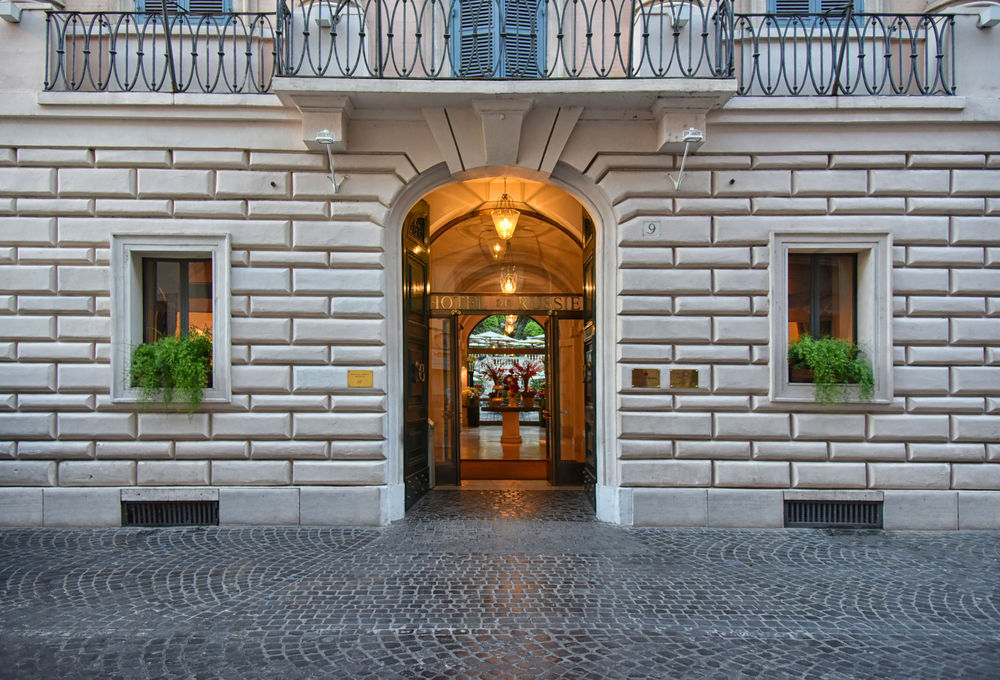 ---
Looking for an exclusive ambient scent and a luxury scent branding project? Scent Company Italian fragrance designers and skilled artisans can create a unique olfactive experience for your Luxury Hotel.