Which of our five senses more than any other affects our behaviour? Triggers our memories? Influences our cravings? Enhances our moods?
It's our sense of smell — the sense primarily responsible for our quality of life. You can close your eyes, cover your ears, abstain from touch and refuse to taste, but smell is an inescapable component of the air we breathe. Unlike the other senses, our sense of smell is always on duty. Smell has a powerful effect on behaviour. Fragrances grab your attention.
There is something unique about our sense of smell. 
When scents are inhaled, messages are sent to the brain. Some scents trigger old memories and feelings. Others prompt chemicals to be released that cause emotions and desires to surface. The effects can include relaxation, heightened sensitivity and feelings of euphoria.
"For all of the other senses, you think before you respond, but with scent, your brain responds before you think." – Dr Pam Scholder Ellen, Marketing Professor, Georgia State University
This is the reason why Scenting in all its forms (using flowers, essential oils, incense, perfumes, ambient scenting etc) has been an essential part of almost all cultures since ancient times. The aesthetic use of scent reached its moment of greatest excess during the heyday of the Roman Empire. Wealthy Romans used scented doves to perfume the air at feasts, rubbed dogs and horses with unguents, brushed walls with aromatics, and sprinkled floors with flower petals.
---
Cultivating a Signature Ambient Fragrance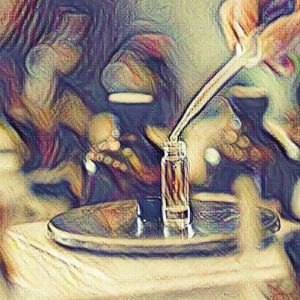 Scenting nowadays has become an increasingly effective advertising tool with the power to reach the minds, hearts and purses of consumers and clients.
While visual logos are important, there is an increasing need to reach customers in more ways than just optically, and statistics show that brands are having much more success reaching clients through their tailored signature scent, or branded scent and a whole olfactory branding project.
If you want to be remembered, pick a distinctive fragrance that many people haven't encountered.
---
Scent Company tailored Signature Scents
Scent Company loves creating perfumes with original olfactory approaches that are not affected by passing fashions but, rather, exclusively help identify one's own individuality, setting apart from anything that is conventional and standardised.
"We work tirelessly for all who wish to feel unique, sophisticated and are curious to experiment".
---
The case study of Truenyc and Truetradition
For the brand Truenyc and Truetradition we enjoyed telling and conveying the brand's vision through a trim of selection of precious materials and we designed a scented collection made entirely in Italy with great attention to details.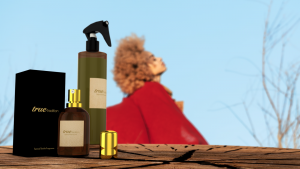 The customer has chosen two different signature scents which are both woody ambient fragrances.
The inspiration to design the ambient scents was taken from the charm of one night in the forest. In the seemingly unlimited world of the forest, we experience vastness, much as we do when we look out at the sea from shore.
The sky is covered by wood, resins, spices and precious flowers. Smelling Truenyc and Truetradition signature ambient fragrances we feel ourselves leave the everyday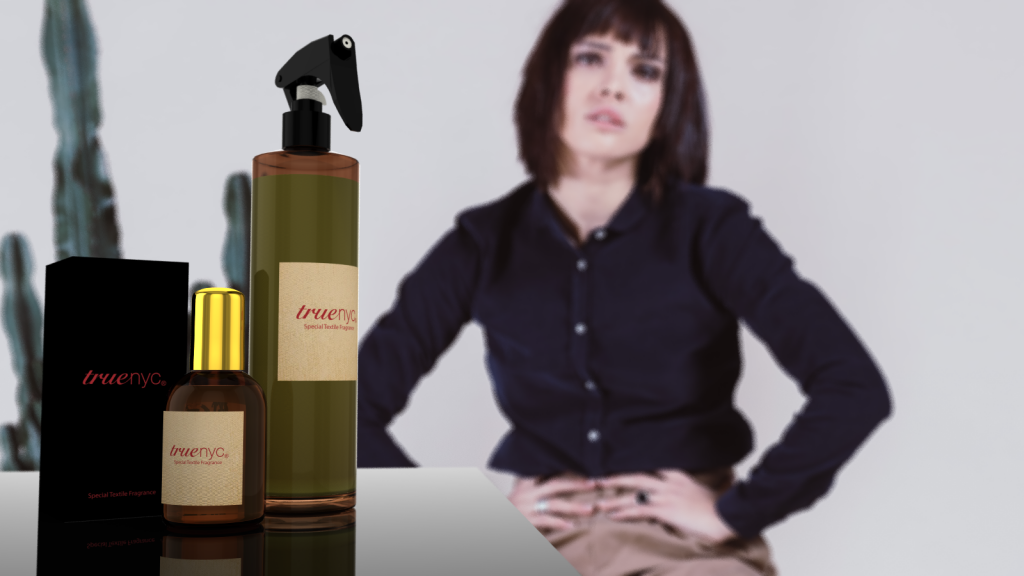 The base notes (the most lasting) like Amber, White Musk, Patchouli of Indonesia, Myrrh of Ethiopia, Incense of Somalia, in particular, transport you to hidden places in your memory and sensuality.
Heart notes of Texas Cedarwood, Paraguay Guaiac Wood, Caledonia Sandalwood give body to blends, imparting warmth and fullness.
The two Truenyc and Truetradition signature scents mainly differ in the top notes, which are the first perceptible notes striking the nose and of very short duration. One fragrance is enriched with floral notes like Neroli from Tunisia, Sicilian Lemon and Iris of Florence and the other instead with spices notes like Red berries of Sri Lanka, Zagara of Morocco and Clove of Madagascar.

---
Texts and Information sources:
Aftel, Mandy. Essence and Alchemy: A Book of Perfume
Farrar, Straus and Giroux.Ho, Elizabeth (2015-08-29T23:58:59). Scentsations: Why Sense Makes Sense
Aftel, Mandy. Essence and Alchemy: A Book of Perfume
Smells are the fallen angels of the senses by Helen Keller
---
For more information on how to create your own signature scent, visit our  Olfactory Branding page or Contact Scent Company now.